When traveling from the USA to Italy, it's essential to know which international airlines are the most popular choices for your journey. In this article, we'll provide a detailed overview of the "Popular International Airlines to Italy from the USA." We'll cover their flight options, amenities, and customer reviews, helping you make an informed decision for your upcoming Italian adventure. 
Popular Airlines That Fly To Italy
When researching flights to Italy, several popular airlines provide routes to various Italian cities. Some of the top airlines that fly to Italy include:
Delta Air Lines
Delta Air Lines is a well-established carrier renowned for its extensive network connecting the USA to Italy. Travelers on Delta can expect a comfortable experience with modern amenities and spacious seating options. With numerous daily flights, it's a reliable choice for those looking to reach Italy. Passengers often appreciate Delta's in-flight entertainment and complimentary services, making it a popular option for transatlantic travel.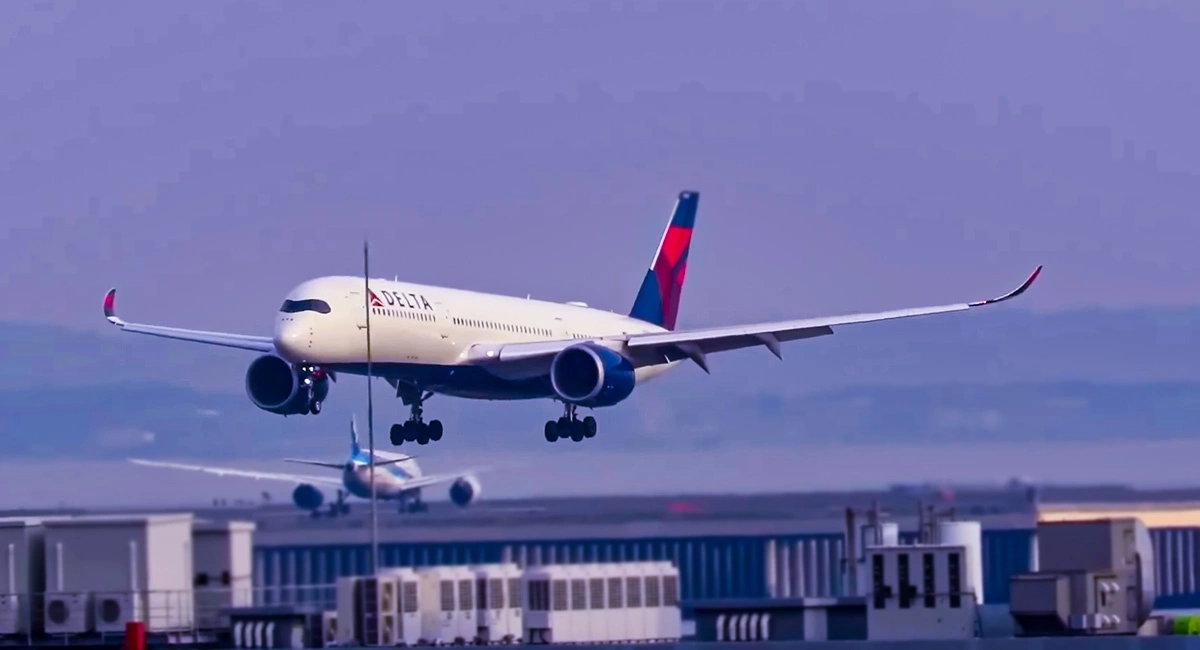 British Airways
British Airways is known for its premium service and frequent flights to Italy from the USA. With a strong presence at major US airports, travelers can access various flight options. The airline offers economy and business class, making it suitable for different budgets. Passengers enjoy the airline's renowned hospitality and British charm, which adds a touch of elegance to their journey.
Lufthansa
Lufthansa is a top choice for those seeking reliability and high-quality in-flight service on flights to Italy. With a reputation for punctuality and professionalism, it is a preferred option for many travelers. Lufthansa offers comfortable seating and a range of amenities, making long-haul flights enjoyable. The airline's partnership with Star Alliance also provides passengers extensive connectivity options.
Alitalia
As Italy's flag carrier, Alitalia offers passengers a taste of Italian hospitality and culture from the moment they step on board. Travelers to Italy can experience the warmth and friendliness of the country even before landing. Alitalia's Italian cuisine and well-designed cabins create a distinctly Italian atmosphere. With a strong focus on quality service, Alitalia remains a popular choice for those flying to Italy.
Turkish Airlines
Turkish Airlines is known for its global reach and comfort, making it a versatile choice for travelers heading to Italy from the USA. With a vast network of destinations, Turkish Airlines offers a range of flight options, including connecting flights to various Italian cities. Passengers often praise the airline's comfortable seats, in-flight entertainment, and delicious meals, which reflect Turkish culinary traditions.
Emirates
Emirates is synonymous with luxury and top-notch service. Passengers traveling to Italy from the USA can indulge in a premium travel experience, complete with spacious seating and gourmet dining. Emirates offers a wide range of entertainment options, making long flights enjoyable. The airline's commitment to passenger comfort and service excellence has made it a top choice for those looking for a luxurious journey to Italy.
Comparing Prices And Flight Options
When it comes to comparing prices and flight options for your trip to Italy, take the following steps:
Use flight comparison websites: 

Input your travel dates and preferred departure and arrival airports

 into flight comparison websites like Google Flights, Hopper, Cheapflights, or Skyscanner. These websites will provide a list of available flights and their prices, allowing you to compare options easily.

Look for connecting flights: 

Consider booking connecting flights instead of direct flights

; they can sometimes be significantly cheaper. However, be sure to check the layover times and any visa requirements for transit countries.

Check for additional fees: 

Consider any other fees

 associated with low-cost airlines, such as baggage fees, seat selection fees, or in-flight meals. Make sure to factor these costs into your overall budget.

Consider flight duration: 

Compare the duration of different flights

 and consider whether you prefer a shorter or longer travel time. Sometimes, paying extra for a shorter flight is worth the convenience.
Researching And Booking Flights To Italy
Tips For Finding The Best Deals On Flights
Booking flights can often be one of the expensive parts of planning a international trip, but with some research and the right strategies, you can find great deals on flights to Italy. Here are some tips to help you find the best deals:
Be flexible with your travel dates: 

Flights are cheaper on weekdays and during the off-peak seasons. 

Review adjusting your travel dates to take advantage of lower fares.

Use flight comparison websites: 

Popular flight comparison websites like Google Flights, Hopper, Cheapflights, and Skyscanner

 can help you compare airline rates and find the best deals.

Sign up for fare alerts: 

Subscribe to email alerts from airlines and flight booking websites

 to stay updated on the latest airlines ticket deals and promotions. This way, you'll be notified when prices drop and can book your flight at the lowest fare.

Consider alternative airports: 

Check if there are alternative airports near your destination

 that have cheaper flights. For example, instead of flying directly to a popular city like Rome, you could consider flying to Milan or Venice and then take a domestic flight to your final destination.
What US cities have direct flights to Italy?
Several major US cities offer direct flights to Italy, making travel to this European destination convenient. These cities include Los Angeles, New York, Miami, and Chicago. Travelers can choose from a range of airlines and flight options departing from these cities, making it easier to access the beautiful cities and landscapes of Italy. Whether you're craving the historical charm of Rome, the art of Florence, or the romantic canals of Venice, these direct flight options provide an accessible gateway to Italy.
Most popular international airlines to Italy from the US
Some of the most popular international airlines for US to Italy flights include Delta Air Lines, British Airways, Lufthansa, Alitalia, Turkish Airlines, and Emirates. Each carrier offers a unique travel experience, whether you're seeking comfort, luxury, or affordability. With these reputable airlines, you can explore the stunning cities and regions of Italy with ease and convenience.
By considering the offerings of renowned airlines like Delta Air Lines, British Airways, Lufthansa, Alitalia, Turkish Airlines, and Emirates, you can align your travel preferences with the airline that best suits your needs, whether you prioritize reliability, comfort, or luxury. 
Furthermore, we've offered tips on comparing prices and flight options, as well as strategies for researching and booking your flights to Italy. By being flexible with your travel dates, utilizing flight comparison websites, and staying informed about the latest deals, you can secure the best possible flight deal.